In light of the Royal Commission and the recent admissions of AMP I wanted to share my thoughts.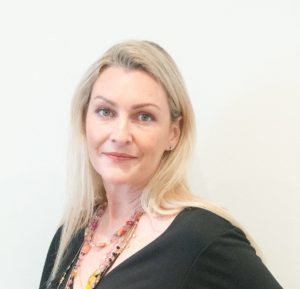 It saddens me as an adviser that the Financial planning profession is yet again under the spotlight. The Royal Commission has its place and I am glad this is happening; however, I just wish it had happened sooner. In 2012 the FOFA Reform was rolled out and became mandatory from July 2013. At the time I had just started my own financial planning business after working in the industry for some years. I was surprised by the introduction of the "best Interest Duty" because wasn't our role as advisers to give advice and recommend a strategy acting in the best interest of the client? Knowing your client and their needs through a fact-finding process, assessing their situation and looking at ways it can be improved? As far as I knew this was what we did.
I understand at the time there were rogue advisers and firms that were commission driven and there were many cases of conflict of interest – so yes, the FOFA reform had its place. Fast forward to 2018 where the headlines in every newspaper is condemning the financial planning profession with senior executives of AMP potentially facing Criminal charges due to breaches of the Corporations Act, misleading ASIC and charging fees for no advice. As much as I dread to say this, I believe there will be more uncovered in the coming weeks.
The FOFA Reform set out to create a transparent advice process. Compliance that required fees to be clearly disclosed, research documented, file notes kept. All this to map out a clear understanding of the clients needs and objectives to deliver a strategy that was suitable to them, including records of and statements of advice whenever advice was given. To say the least we must tick a lot of boxes to ensure we are doing the right thing by the client The reform created positive change among many Financial planning practices. I saw many advisers change the way they conducted their business to improve the experience the client had, including me. After all it is about the client.
This Royal Commission has been a long time coming. It frustrates me that between the years of 2009 and 2013 our profession was slammed, and the public had little trust in the financial planning profession due to "rogue" advisers and practices, but where did this culture come from?
If you had asked me during those years what kind of Dealer group (AFSL) I would operate under I would tell you the same answer I have today, one that is not aligned with any banking institution, an AFSL where I was not dictated to by a KPI sales process, where I was in control of choosing insurance providers, platforms and managed funds that would be suitable to my clients needs and where I could set my own fees based on my cost and time.
I have worked in a bank and understand the "sales culture", I have experienced first hand being a staff member having to meet my monthly KPI's of which were based on the amount of insurance policies were put in place with little interest on the clients requirements. I left the bank during the GFC; however, I had heard the "sale's culture" still existed. With FOFA I could not understand how banks could offer advice keeping in line with the best interest if this culture existed, not to mention conflict of interest when it came to certain products – how can they meet these requirements with such limited options for their staff to choose from?. I know a few AMP advisers who have struggled with the internal rules which limit them in the way they can give advice and has them trapped to stay with AMP through their licencing contract making it nearly impossible for these advisers to leave with ownership of their "book" (their clients).
When all is said and done (and no doubt more changes will be made to how my profession conduct's it's business) let's remember that all Australians need advice. We all have Superannuation, we all plan to retire at one point, we all need to earn money, spend money and at some point, need advice on how to better manage it, yet only 20% of Australians seek advice.
Our reputation is being tarnished to the detriment of the population. Advisers don't just recommend insurance policies or a new superannuation fund just so we can earn a fee. The value of advice can be life changing, and I mean that to be literal. Good advice can be the difference of retiring with the option of an annual overseas holidays or being able to give the kids a head start in life as opposed to living on a tight budget or dependent on Centrelink.
Many times, I have sat in a room with clients who had no idea how much they had in Super – let alone the fees they pay. It surprises me how many don't know how their money is invested and what it is earning. Getting the right advice gives people choice and control of their future. I believe if more people sought advice there would be less pressure on the government to fund retirees through Centrelink.
And another thing, financial advice is not all about financial products, many advisers (including myself) give advice outside the scope of financial products. The good advisers are the ones that establish a life long relationship with their clients. We help with debt reduction, cash flow management, setting personal goals. We offer peace of mind that you are on the right track to kick your goals, any products offered with strategies are simply like adding fuel to a car, a necessary ingredient to the plan.
So, when you read headlines about Financial planning firms being investigated by the Royal commission for misconduct or fraud remember we are not all like this. You can choose who you want to seek advice from, just because you were set up by your employer's super fund does not mean you have to stay with that fund or use their advisers. Be aware of your fees, ask for a Financial Services Guide. After all, it is your money, your life, you want to be working with someone you trust and who understands you and your objectives.