We are goals based advice focused
Everything we do at Rekab Advice...
is designed to challenge the traditional with an efficient, professional and most of all simple and easy approach to financial planning, that will leave you with a better financial planning solution.
Our team at Rekab Advice are qualified to give Financial Planning, Investment and Insurance advice to a wide range of individuals and companies.
At Rekab Advice, we have a mutual desire to succeed alongside our clients. We realise that as a business we cannot succeed unless our clients succeed, therefore everything we do is in our client's best interests. We measure our client's success based on whether they reach their goals and therefore this is something that we monitor on an ongoing basis.
A few things we're great at
WEALTH CREATION STRATEGIES
A diversified range of managed investment funds, direct shares, term deposit etc to invest appropriately to increase your wealth creation potential.
TAX MINIMISATION STRATEGIES
Provide you with options and alternatives to minimise your various tax liabilities, look for any available 'tax advantages and ensure that your super & investments are structured correctly!! (no tax schemes!)
Personalised advice and strategies for a smooth transition into retirement as well as analysis of funds available versus your retirement income goals.
Rekab Advice can provide you with the best weapon for taking control – CHOICE
No matter what you earn one of the most stressful situations is not feeling in control of your finances. We work with our clients to improve their relationship with their money – we work to understand your lifestyle and costs and help simplify how you manage this so you can focus on living the life you desire. We offer this service to every client we see.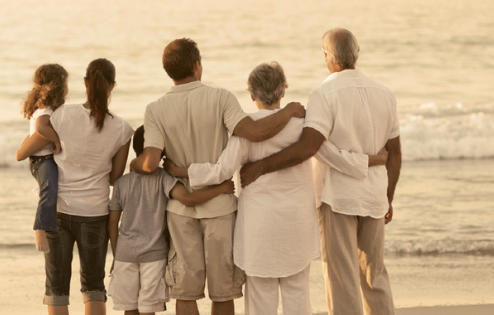 Don't take our word for it – here's what our clients say:
"A financial adviser, who needs 1 of those? An Amie Baker - that is who you need. Amie is an open book, her honesty throughout her 'website' and her 'WHY' of how she not only got into FINANCE but also of 'WHO' she has become who she is really is no secret. You almost feel like you know her before you even speak with her, let alone be in her presence. However you haven't even touched the surface yet! It's not just the way she makes you feel, its how everything that feels so complicated in your brain makes so much more sense when she explains it to you. No question is stupid, in fact it is quite the opposite, she loves it when you come armed with information and knowledge. As this is what sets her apart from others, she LOVES to learn and most of all, she wants you to achieve your GOALS. Amie won't just change the way you feel about money, she will make you fall in love with it."
"Amie is a wealth of knowledge and has been wonderful to work with. She is completely understanding of my financial position and has put strategies in place across investments and savings to build equity.

Her approach is unique, she is personable and very relatable and has made me feel confident in a financially stable future."
"I couldn't recommend Amie enough the help and advice provided to me in such a time of need was professional but also caring.

She has great knowledge in her field and is able to provide problem solving skills and recommendations to situations that require more detailed attention."
"Amie has facilitated our transition to retirement and guided us through the processes of other financial issues with competence understanding and compassion. We feel comfortable moving into retirement with the knowledge that Amie is only a phone call away when required."
"I cannot recommend Amie highly enough. She is a consummate professional who values her clients and is always there to assist no matter how small the inquiry is.

Amie's ability to communicate clearly, gentle nature and more importantly her expertise made my decision to appoint her with my finances stress free – nothing is too much trouble. She is organized, efficient, helpful and compassionate. Amie is a rare find. One in a million.

Thank you Amie."
"When I first contacted Amie, our finances were in an absolute mess. There was always too much month at the end of the money, and we were not answering the phone so as to avoid 'those calls'. I was so embarrassed to call Amie and admit the real situation we were in, but I will be forever grateful that I got over myself and called.

With Amie's patience, guidance and sound advice, we now have a budget and strategies that work for us, and I'm proud to say we have learnt how to control our money, which is a very important life skill that we can pass on to our children.

Amie has been and continues to be a bright guiding light for us, and I'm excited to realise our future financial goals with her showing us the way."
"We came across Amie a year ago when we were really struggling with managing our personal and business cash flow and were seeing our financial goals slipping further and further from our grasp."
We are proud supporters of the Equanimity Project
The Equanimity Project Australia is a passionate and purposeful group
OF LIVED EXPERIENCE INDIVIDUALS…
who have created and implemented an interconnected resolution for two female cohorts facing physical, welfare and emotional stress in society today.
Our Project will minimise the repetitive cycle experienced by women and abolish the disparity of discrimination to provide an equitable way of life.
An Australian-first initiative aimed to reduce Domestic Abuse and alleviate Homelessness.
A cost-effective integrated housing solution with long-term education and support services to change the societal landscape and improve the welfare of women.

If you become a member of the Centsability Money Transformation Course you will be directly supporting this organisation as a portion of your enrolment fee will be donated to this amazing course – this is one way we can pay it forward.
Please click here for more information about the Equanimity Project.