Rekab Advice can provide you with the best weapon for taking control – choice.
No matter what you earn, one of the most stressful situations is not feeling in control of your finances. We work with our clients to improve their relationship with their money – we work to understand your lifestyle and costs and help simplify how you manage this so you can focus on living the life you desire. We offer this service to every client we see.
Rekab Advice will listen to your personal needs, objectives and concerns and provide professional solutions by using our expertise in the following areas:
WEALTH CREATION STRATEGIES
A diversified range of managed investment funds, direct shares, term deposit etc to invest appropriately to increase your wealth creation potential.
SUPERANNUATION ADVISORY SERVICE
Pre & post retirement strategies to ensure your financial security in retirement.
REDUNDANCY PLANNING
Specialising in the investment, placement and maintenance of lump sum redundancies and superannuation rollovers.
DEBT MANAGEMENT
Offering alternatives and advice on ways to structure your debt, identify 'good & bad' debt & maximise the use of equity in your property/ies and investments.
RISK MANAGEMENT ANALYSIS
An analysis of your current situation to provide lump sum funds in the event of your accident, illness or untimely death!
INSURANCE POLICY ANALYSIS
Researching approved insurance policies for specific suitability and cost effectiveness to match your personal situation.
PORTFOLIO MODELLING/ANALYSIS
Utilising the Adviser Logic Financial planning Software to model, project and compare up to 15 alternative investment strategies to assist us in identifying the most suitable strategy for you.
RETIREMENT STRATEGIES
Personalised advice and strategies for a smooth transition into retirement as well as analysis of funds available versus your retirement income goals.
SELF MANAGED SUPER FUNDS (SMSF)
Providing advice on the implementation & ongoing maintenance of SMSF investment strategies including direct property and borrowing.
CHILDREN'S EDUCATION PLAN
A strategy to ensure that you 'pre-fund' for this (or any other) important future obligation.
LIFESTYLE PLANNING
Assist you to analyse your current spending patterns to determine any opportunities available with your 'surplus or shortfall'.
BUSINESS INSURANCE
Ensuring you have the right amount of protection so that your business can continue in the event of accident, illness or untimely death of a partner or key staff member.
FAMILY ESTATE PLAN
A plan to ensure that you have 'the right money, in the right hands, at the right time.....! (Legal advice outsourced)
OVERALL INVESTMENT & FINANCIAL CHECK-UP
Common sense, down to earth, honest and professional financial planning advice!
TAX MINIMISATION STRATEGIES
Provide you with options and alternatives to minimise your various tax liabilities, look for any available 'tax advantages and ensure that your super & investments are structured correctly!! (no tax schemes!)
Rekab Advice possess the necessary experienced personnel and technology to provide you with a quality presentation, back up service, and ongoing review of all your Financial Planning needs.
We utilise Adviser Logic, the latest in hi-tech Financial Planning software available. This enables Rekab Advice to provide our clients with an overall financial planning capability from the most basic plan through to complex strategies including Gearing plans, Centrelink & Social Security planning, Taxation calculations, complex Investment & Diversification planning, DIY Superannuation Investment strategies, Redundancy & Retirement advice to cover your 'overall' financial situation.
With regular reviews and monthly reporting our clients are kept up to date with their investment performance and on top of their goals.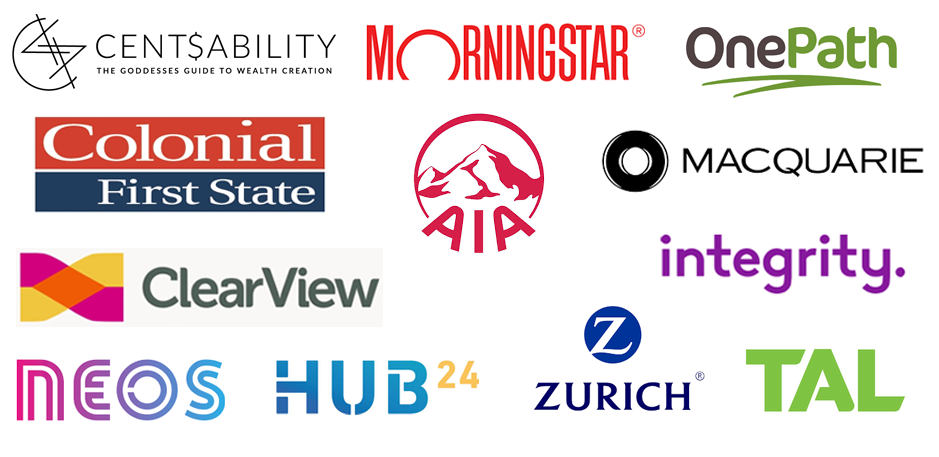 Our Providers