Reach Your Retirement Potential
Does the thought of retirement and the fear of not having enough to fund it worry you? Perhaps so much so you try not to think about it? 
Know that your fear is normal, but unnecessary. What if we replaced this fear with confidence and a clear plan that can get you on track for a more secure future?
That's what this masterclass is all about.
By the end of this 60-minute Super masterclass, you'll feel confident about what you can do to put yourself (and your family) on a stronger path financially.
When: 9th of September at 12 noon AEST
In just 60 jargon-free minutes, you'll learn:
WHY your Super is one of your most important, tax-effective assets — for most people, equal to any property you own.
How to find out whether your Super is working hard for you — and how you can maximise it.
The most tax-effective strategies to boost your retirement savings (no, we're not just talking salary sacrificing!). Most people don't know the rules about what you can do with your Super, so let me explain everything for you so you can leverage them to the best of your ability.
My foolproof 3-part cash-flow model to help organise your money and reach your financial goals — whether that's paying more money towards your Super, paying down your mortgage, or something else. (Too many people miss out on saving just because they lack systems.)
This training will be packed with easy-to-understand, actionable strategies to help you get control of your money, improve your Super, and secure your future.
What: Super Masterclass

When: 9th of September at 12 noon AEST

*When you register, you'll be sent the replay, so if you can't attend live, no problem.
You still get to soak up these strategies.
PLUS: FREE BONUS WHEN YOU SIGN UP!
When you sign up for The Super Masterclass by 4th of September…
I'll also send you my FAVOURITE tool to see where you're heading financially – and make sure you're on track for the retirement you desire.
(Because the best approach is fuelled by FACTS, not fear or blind hope)
"The future belongs to those who prepare for it today." – Malcolm X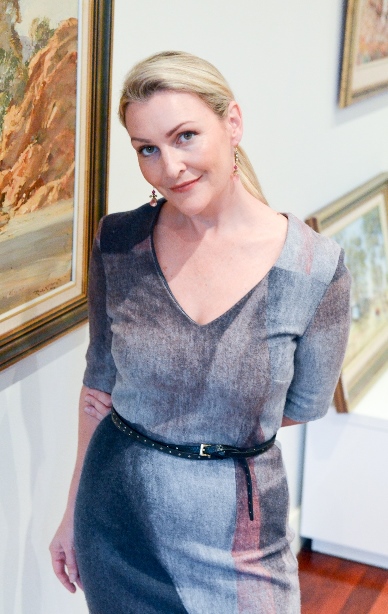 Hi! I'm Amie Baker. Financial Adviser and Certified Money Coach at Rekab Advice and Centsability.
I've been helping people like you get the most from their money, make smart financial decisions, and gain control of their finances for 16 years.
Wherever you are right now, the good news is you can change it! It's within your power to improve your financial future. This webinar is part of your 'how'.
And no matter how old you are now, the person you'll be in 10 years will thank you for taking this training now!
It's perfect for you if:
You want to be more proactive with your finances this financial year.
You don't understand how to get the most from your Super. (…Yet!)
You want to build wealth — or at least, learn HOW — but you're not sure where to start or what to do.
You've been working hard and may have even paid off your mortgage… but you know that's not all you could be doing, and you're wondering how to approach investing.
Ready To Get Smarter With Your Super?
"I couldn't recommend Amie enough the help and advice provided to me in such a time of need was professional but also caring.
She has great knowledge in her field and is able to provide problem solving skills and recommendations to situations that require more detailed attention."
"Amie is a wealth of knowledge and has been wonderful to work with. She is completely understanding of my financial position and has put strategies in place across investments and savings to build equity.
Her approach is unique, she is personable and very relatable and has made me feel confident in a financially stable future."
"When I first contacted Amie, our finances were in an absolute mess. There was always too much month at the end of the money, and we were not answering the phone so as to avoid 'those calls'. I was so embarrassed to call Amie and admit the real situation we were in, but I will be forever grateful that I got over myself and called.
With Amie's patience, guidance and sound advice, we now have a budget and strategies that work for us, and I'm proud to say we have learnt how to control our money, which is a very important life skill that we can pass on to our children.
Amie has been and continues to be a bright guiding light for us, and I'm excited to realise our future financial goals with her showing us the way."
A financial adviser, who needs 1 of those? An Amie Baker - that is who you need.
Amie is an open book, her honesty throughout her 'website' and her 'WHY' of how she not only got into FINANCE but also of 'WHO' she has become who she is really is no secret.
You almost feel like you know her before you even speak with her, let alone be in her presence.
However you haven't even touched the surface yet!
It's not just the way she makes you feel, its how everything that feels so complicated in your brain makes so much more sense when she explains it to you. No question is stupid, in fact it is quite the opposite, she loves it when you come armed with information and knowledge. As this is what sets her apart from others, she LOVES to learn and most of all, she wants you to achieve your GOALS.
Amie won't just change the way you feel about money, she will make you fall in love with it.
Copyright 2019 – Rekab Advice

Amie Baker is an Authorised Representative of Lifestyle Asset Management Pty Ltd AFSL No. 288421

Rekab Advice is the trading name of Rekab Enterprises Pty Ltd ABN 22 607 854 240, a Corporate Authorised Representative of Lifestyle Asset Management Pty Ltd AFSL 288421